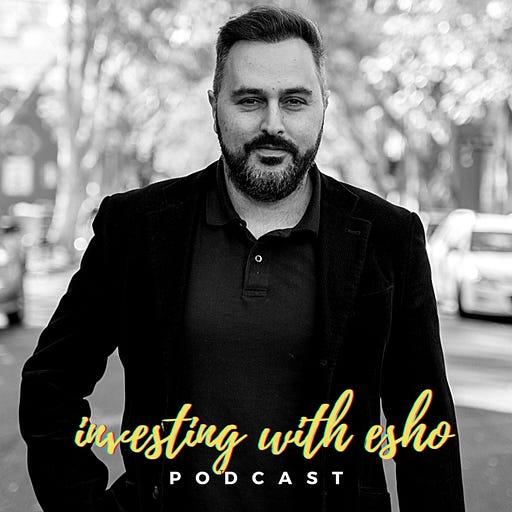 Aug 11, 2021 • 31M
Working From Home & Implications for Real Estate Investments
I'm Peter Esho and I publish podcasts here about socialy responsible investing. You can get my weekly notes at peteresho.com Socially responsible and ethical investing is area I'm increasingly facinated with, combining my passion for investing with my desire to also help make the world a better place for my children and their children. My goal is for you to take away weekly snippets from lessons I'm learning across impact and ethical investing.
The transition to working from home and having an on-demand office has several implications which interest me. It's not just the economic impact of paying less/saving future rental increases but also the social and environmental impact of a global professional workforce that no longer wants to go back to the 9-5, Monday to Friday slog.
In this episode, we discuss the implications of remote work and how this will impact residential, commercial and industrial real estate. Our homes are no longer places we eat, sleep and entertain but also spaces where we now must do our most productive and creative work. 
Read my full note on this topic at https://peteresho.com