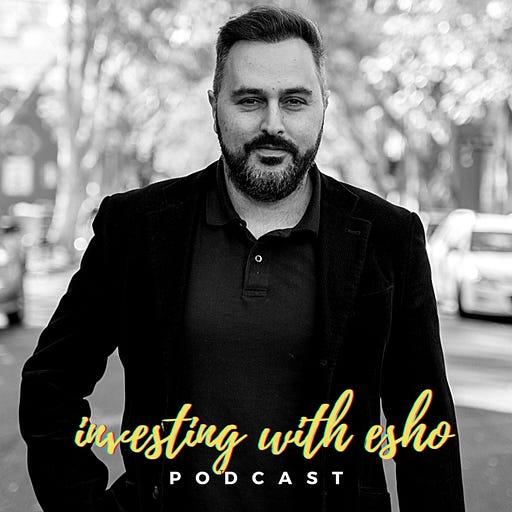 Sep 6, 2022 • 9M
Don't pay too much attention to short-term market movements
I'm Peter Esho and I publish podcasts here about socialy responsible investing. You can get my weekly notes at peteresho.com Socially responsible and ethical investing is area I'm increasingly facinated with, combining my passion for investing with my desire to also help make the world a better place for my children and their children. My goal is for you to take away weekly snippets from lessons I'm learning across impact and ethical investing.
I recently caught up with with BFM 89.9, Malaysia's only independent radio station, focused on business news and current affairs to speak to their global audience about recent moves in interest rates, global economy and what investors can expect over the next few months.
As we discuss in the interview, investing is about focusing on the long term and riding out the short term fluctuations. I'm thinking about the next 5, 10 and 20 years, not necessarily the next few weeks or months. Really important to remember.
"In investing, what is comfortable is rarely profitable." — Robert Arnott