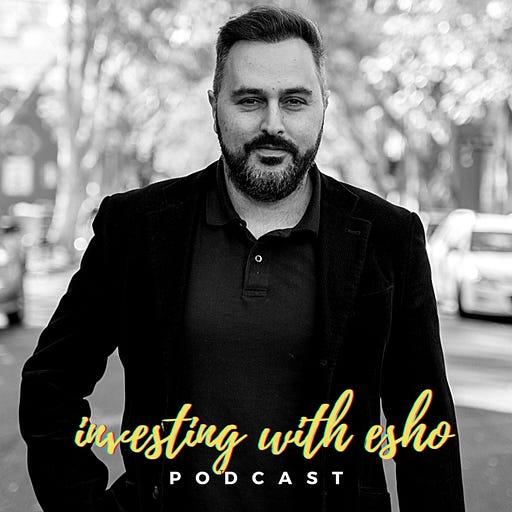 Sep 25, 2022 • 9M
In investing, what is comfortable is rarely profitable
I'm Peter Esho and I publish podcasts here about socialy responsible investing. You can get my weekly notes at peteresho.com Socially responsible and ethical investing is area I'm increasingly facinated with, combining my passion for investing with my desire to also help make the world a better place for my children and their children. My goal is for you to take away weekly snippets from lessons I'm learning across impact and ethical investing.
I caught up with Dom last week on his Tiktok live Q&A segment and we discussed a range of topics including the outlook for Australian real estate prices for 2023.
It was a short and sharp discussion, one where we spoke about the replacement cost of real estate becoming an important floor for any short term price movements.
Everything is becoming more expensive, including building materials, so the value of our homes and apartments will have some natural protection.
We're already starting to hear from our industry contacts across the country that perhaps investors are stepping back into the market, despite the rate rises, providing a cushion to the natural pullback.
If you're expecting to get a bargain, you might be disappoint, because the economy is still extremely strong with unemployment at levels which a decade ago would have been unimagineable.