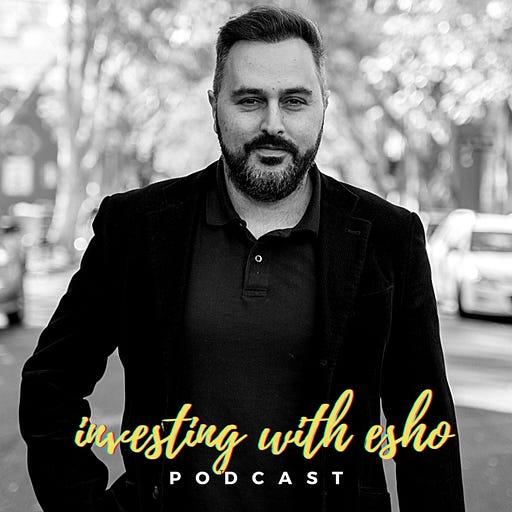 Jun 27, 2022 • 8M
Australian property market outlook 2023
I'm Peter Esho and I publish podcasts here about socialy responsible investing. You can get my weekly notes at peteresho.com Socially responsible and ethical investing is area I'm increasingly facinated with, combining my passion for investing with my desire to also help make the world a better place for my children and their children. My goal is for you to take away weekly snippets from lessons I'm learning across impact and ethical investing.
I caught again up with the team at BFM radio in Malaysia to talk about the relationship between oil prices and the outlook for interest rates and Australian property prices in 2023.
In this short yet sharp interview, I explained the relationship between oil prices and almost every other product or service sold around the world (something I recently explained in detail, more on that here).
To stay ahead of the property market, make sure you subscribe to Wealthi Research where I publish new outlooks on a monthly basis.