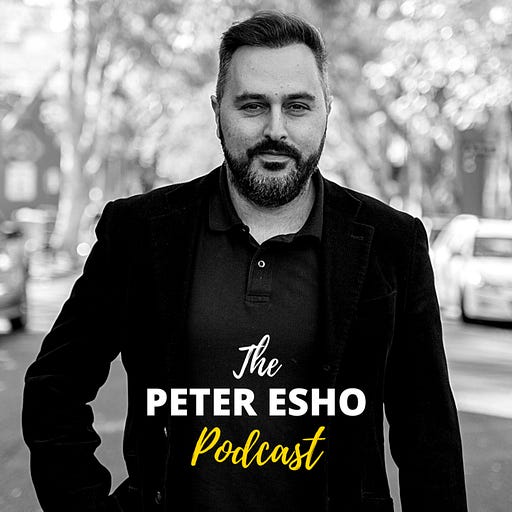 Nov 3, 2021 • 27M
Will the Australian Property Market Crash in 2022?
I'm Peter Esho and I publish podcasts here about socialy responsible investing. You can get my weekly notes at peteresho.com Socially responsible and ethical investing is area I'm increasingly facinated with, combining my passion for investing with my desire to also help make the world a better place for my children and their children. My goal is for you to take away weekly snippets from lessons I'm learning across impact and ethical investing.
One of the things I'm watching closely is interest rates. Once they start moving, there will be a sense of caution in the property market...that's a good thing. Any short term slowdown will be good news for long term investors. In this episode, I sit down with fellow Wealthi Co-Founder Dom Nesci to talk about the market and how I see things panning out of the next few months. 
I'm also publishing my annual outlook each week which you can find at https://peteresho.com