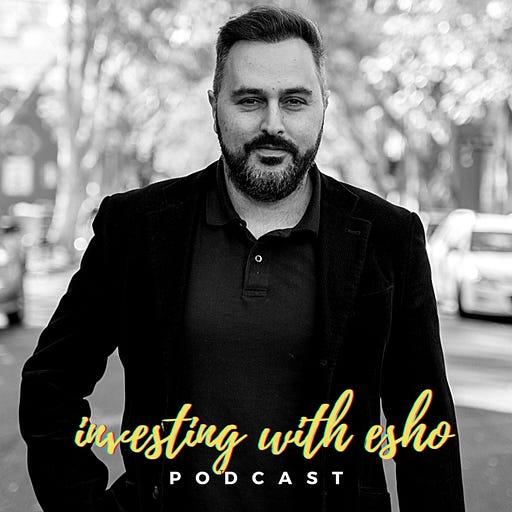 Jan 10, 2021 • 1HR 39M
Why I Changed My Mind About Bitcoin (Cryptocurrency Outlook 2021)
I'm Peter Esho and I publish podcasts here about socialy responsible investing. You can get my weekly notes at peteresho.com Socially responsible and ethical investing is area I'm increasingly facinated with, combining my passion for investing with my desire to also help make the world a better place for my children and their children. My goal is for you to take away weekly snippets from lessons I'm learning across impact and ethical investing.
Welcome back to the first episode of 2021. During my break, I spent time understanding and reassessing what I knew about cryptocurrencies and Bitcoin in particular. I share with you what I learned and some of the most insightful people I have been listening to. 
Cryotcurrencies are here to stay and Bitcoin, despite what the price does in the short term, has now passed the level of dismissal and is on an upward course to mass scale adoption. 
Please remember that this information is for educational purposes only and no advice is intended. Make sure you listen to the whole thing and think carefully before any actions you may take. Also deal with reputable companies, who are registered and reputable. 
Show Notes: https://peteresho.substack.com/p/why-i-changed-my-mind-about-bitcoin
Find out more by visiting https://peteresho.com. If you want to connect with my investment team, please visit https://wealthi.com.au