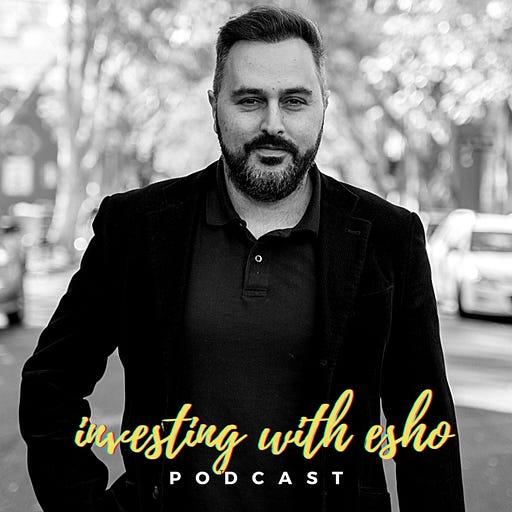 Apr 2, 2020 • 28M
What will the world look like in 2030?
I'm Peter Esho and I publish podcasts here about socialy responsible investing. You can get my weekly notes at peteresho.com Socially responsible and ethical investing is area I'm increasingly facinated with, combining my passion for investing with my desire to also help make the world a better place for my children and their children. My goal is for you to take away weekly snippets from lessons I'm learning across impact and ethical investing.
In this week's episode, my team and I sat down to discuss the implications of recent government actions to save the economy and how working from home will change the way we think of office space and our houses. If our travel to offices and schools is cut back and we can do more at home, this will impact the way we design our houses and reduce our commute times. We might be living in different locations, buildings and structures. Enjoy the conversation. 
Learn more by visiting https://peteresho.com