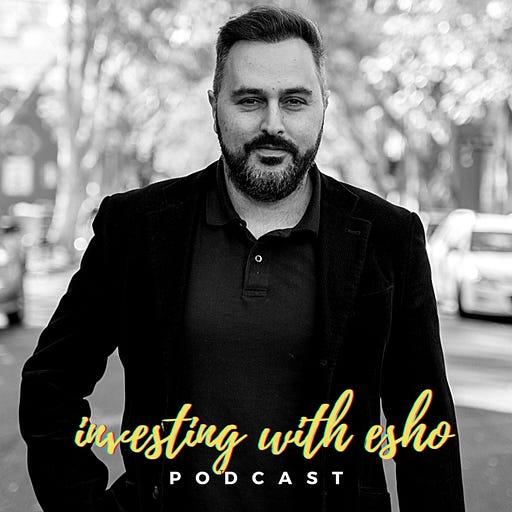 Dec 10, 2020 • 31M
Trade War With China & What it Means (Australia's Prosperity Outlook)
I'm Peter Esho and I publish podcasts here about socialy responsible investing. You can get my weekly notes at peteresho.com Socially responsible and ethical investing is area I'm increasingly facinated with, combining my passion for investing with my desire to also help make the world a better place for my children and their children. My goal is for you to take away weekly snippets from lessons I'm learning across impact and ethical investing.
In my last episode for this year, I sit down with my business partner Domenic to discuss the growing tensions between Australia and China and how it will impact our property market.
They explain the challenges that will arise in the coming year with reference to the rising restrictions with international trading deals from China, the impact of COVID / travel bans but also talk about the opportunities that will be available despite the challenges.
Find out more by visiting https://peteresho.com or read my latest insights on https://peteresho.medium.com. If you want to connect with my investment team, please visit https://wealthi.com.au