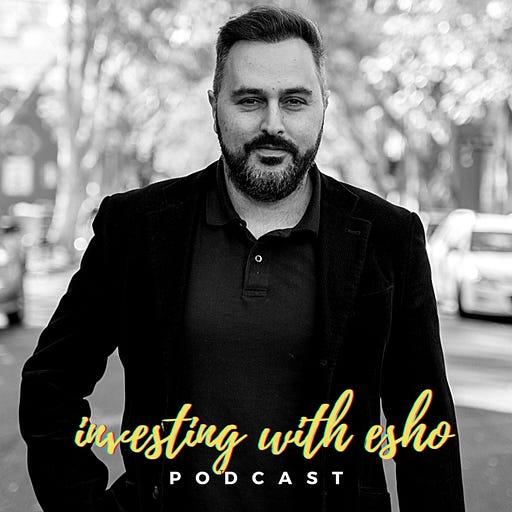 Apr 10, 2020 • 14M
The truth about real estate prices
I'm Peter Esho and I publish podcasts here about socialy responsible investing. You can get my weekly notes at peteresho.com Socially responsible and ethical investing is area I'm increasingly facinated with, combining my passion for investing with my desire to also help make the world a better place for my children and their children. My goal is for you to take away weekly snippets from lessons I'm learning across impact and ethical investing.
In this week's episode, I answer one of the most common questions I'm asked "what do you think will happen to real estate prices".  The answer will surprise you. Tune in to listen to what I think will happen and who I look at when thinking about long term investment decisions. This episode comes to you at a special time - Easter - so I want to wish you all a blessed period with your families and a reminder that light will prevail over darkness. 
Credits: In this episode, we played some audio from CNBC. 
To get in touch, please visit https://peteresho.com or to learn more about investing speak to our team at https://wealthi.com.au