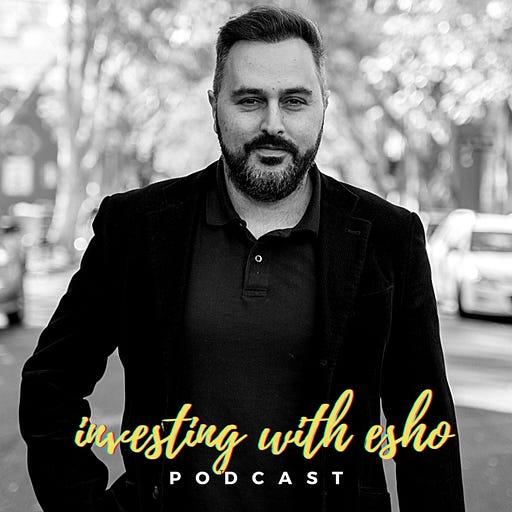 Jun 26, 2021 • 37M
The Rise of Australia as a Global Property Investment Market Leader
I'm Peter Esho and I publish podcasts here about socialy responsible investing. You can get my weekly notes at peteresho.com Socially responsible and ethical investing is area I'm increasingly facinated with, combining my passion for investing with my desire to also help make the world a better place for my children and their children. My goal is for you to take away weekly snippets from lessons I'm learning across impact and ethical investing.
In this month's episode, I sat down with Chris Hynes who manages our London office to talk about the reasons why many Australian expats living and working overseas are coming back and bringing their profits back home. This has caused a big rise in Australian real estate prices and regions like Brisbane are benefiting from the trend. 
Is this sustainable or will more Aussies leave for overseas once the borders open up again? Tune in to find out. 
Subscribe to https://peteresho.com to get my weekly notes and updates.