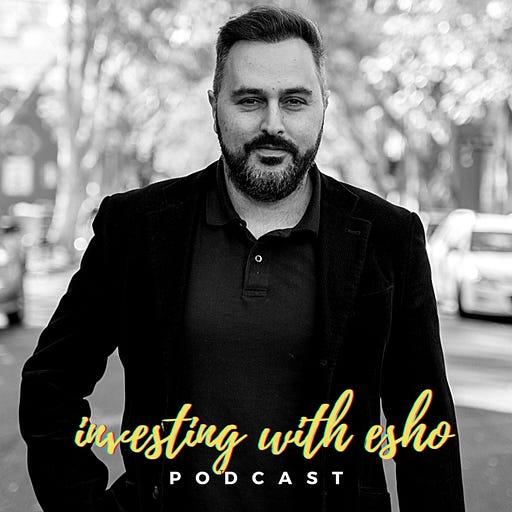 Jul 30, 2021 • 42M
The Next 10 Years & How to Play the Investment Market
I'm Peter Esho and I publish podcasts here about socialy responsible investing. You can get my weekly notes at peteresho.com Socially responsible and ethical investing is area I'm increasingly facinated with, combining my passion for investing with my desire to also help make the world a better place for my children and their children. My goal is for you to take away weekly snippets from lessons I'm learning across impact and ethical investing.
In this episode, Dom and I look at the investment implications for the next 10 years and how you can utilise ultra low interst rates to build long term wealth. I also run through some of the biggest risks you should be aware of and how to thrive from risk and uncertainty.
Subscribe to https://peteresho.com to get my weekly notes and updates.