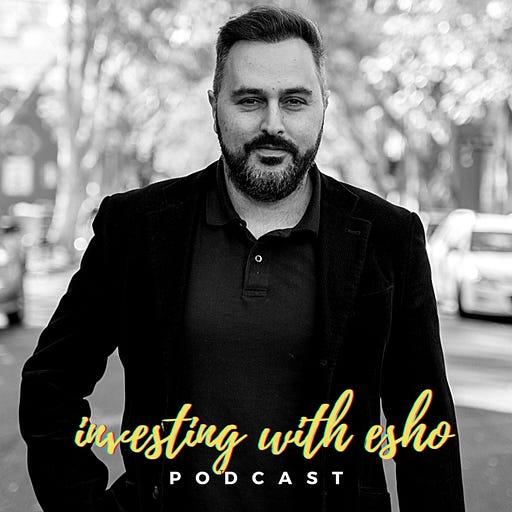 May 4, 2021 • 46M
The Exponential Age (Real Estate, Stockmarket and Cryptocurrency Investing)
I'm Peter Esho and I publish podcasts here about socialy responsible investing. You can get my weekly notes at peteresho.com Socially responsible and ethical investing is area I'm increasingly facinated with, combining my passion for investing with my desire to also help make the world a better place for my children and their children. My goal is for you to take away weekly snippets from lessons I'm learning across impact and ethical investing.
In this month's episode, Dom and I sat down to talk about recent price rises in real estate, crypto, stocks and almost all other assets. We discuss how much further these prices can rise, what you should be doing to benefit and our prediction for the next couple of years. A great episode where you get a huge amount of value. 
Subscribe to https://peteresho.com to get my weekly notes and updates.