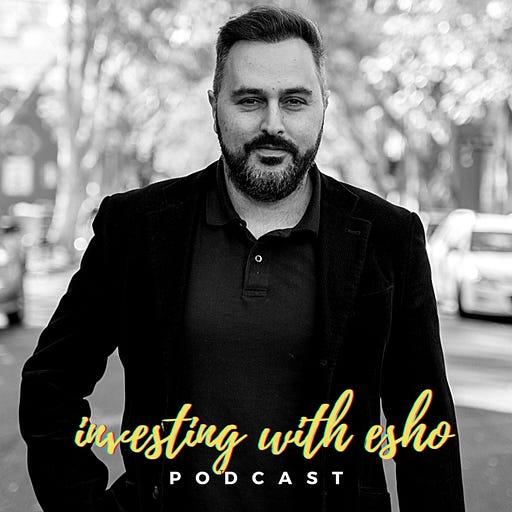 Jul 4, 2021 • 50M
How to Invest in Apartments (Australia Property Investment Lessons & Outlook)
I'm Peter Esho and I publish podcasts here about socialy responsible investing. You can get my weekly notes at peteresho.com Socially responsible and ethical investing is area I'm increasingly facinated with, combining my passion for investing with my desire to also help make the world a better place for my children and their children. My goal is for you to take away weekly snippets from lessons I'm learning across impact and ethical investing.
I recently sat down with the Wealthi investment team and had a round table discussion about the different types of real estate investments. I spoke about my preference for apartments, purely because it meets my investment goals and aspirations. We spoke about which types of apartments have the greatest capital gains. Jam packed with a lot of great info. 
Subscribe to https://peteresho.com to get my weekly notes and updates.