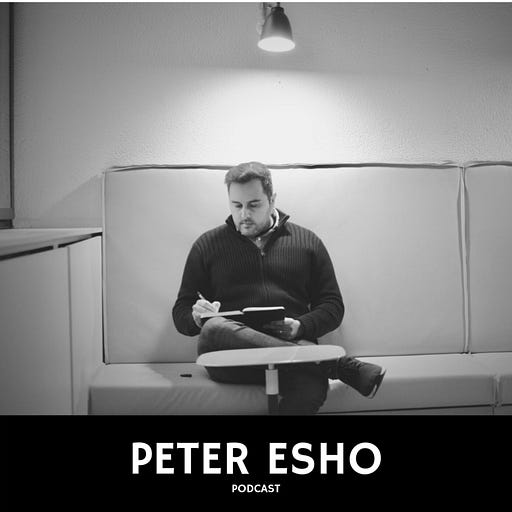 Dec 10, 2016 • 8M
Final interview for 2016 with ABC News24
I'm Peter Esho and I publish podcasts here about socialy responsible investing. You can get my weekly notes at peteresho.com Socially responsible and ethical investing is area I'm increasingly facinated with, combining my passion for investing with my desire to also help make the world a better place for my children and their children. My goal is for you to take away weekly snippets from lessons I'm learning across impact and ethical investing.
Peter Esho spoke with ABC News 24 Weekend Breakfast program today, his last interview for 2016. In the discussion, Peter was asked about: 
* Recent economic number which shows slowing growth in Australia * Appropriate Government response to the numbers * Current banking environment and how that's impacting investors * How Australia is placed relative to the rest of the world Esho is a regular guest on the program and will be back to provide his 2017 outlook on Saturday 7 January 2017 at 7.30am.