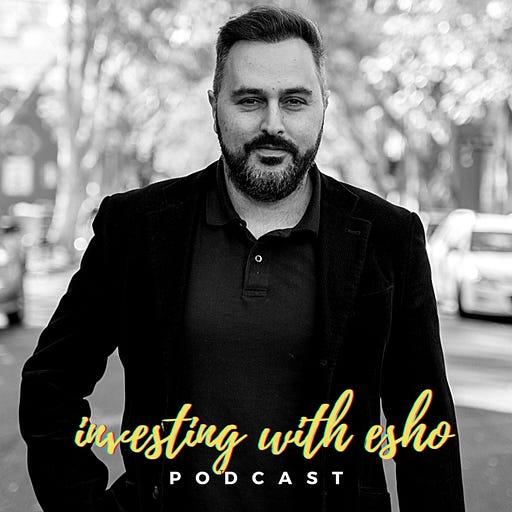 Jul 15, 2021 • 53M
Dealing with Delta (Using Short Term Opportunities to Make Long Term Investments)
I'm Peter Esho and I publish podcasts here about socialy responsible investing. You can get my weekly notes at peteresho.com Socially responsible and ethical investing is area I'm increasingly facinated with, combining my passion for investing with my desire to also help make the world a better place for my children and their children. My goal is for you to take away weekly snippets from lessons I'm learning across impact and ethical investing.
There's a time for everything under the sun. Sometimes, we need to deal with challenges and adversities, yet we can turn these into opportunities. 
In this episode, I chat about the long term implications of the Delta veriant, which isn't good...but how this might present a near term opportunity to pick up high quality assets. Interest rates are likely to remain low for a very low period of time. I'm joined by my Wealthi colleagues Dom Nesci and Louis Heaton. 
Subscribe to https://peteresho.com to get my weekly notes and updates.